Civil Engineering vs. Construction Management Degree: What's the Difference?
Civil Engineering and construction management are similar fields, but there are a few key distinctions.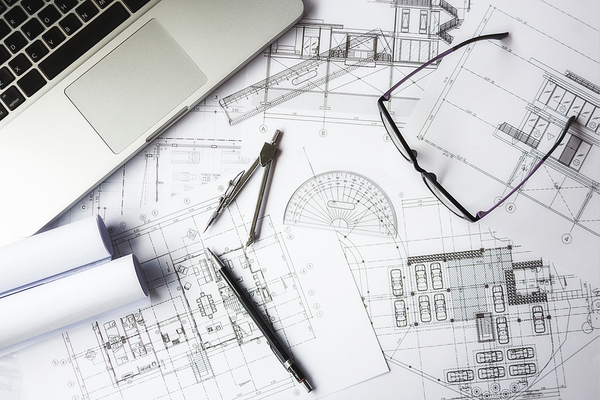 Civil engineers plan all aspects of a construction project including compliance with building codes and government regulations.
Although civil engineering and construction management are fields that both deal with building projects—not just constructing buildings, but also entire sites from landscaping to the environmental impact of the project, there are differences in the two fields and each one's part in the building project.
Civil Engineering Degree: Planning and Compliance
Civil engineering is a field that deals with the planning of a construction project, including its compliance with zoning restrictions, building codes and other environmental and regulatory guidelines. Over the years, municipalities, states and the federal government have come up with regulations designed to optimize construction projects so that everything works together in the right way, and civil engineers are tasked with planning the project so that it complies with regulations and meets the needs of the clients as well.
Civil engineers must know all the options for not only how to construct the project, but also the best materials and techniques to use. Civil engineers will be tasked with creating blueprints and plans for a building project and may meet with the team who will be doing the construction to explain or demonstrate what will be done as part of the project.
Civil engineers may also work on plans for updating an existing structure that needs renovation or needs to be brought up to code. Some areas that civil engineers take into consideration for both renovations and new construction projects include construction, environmental, geotechnical, structural, transportation and water resources engineering.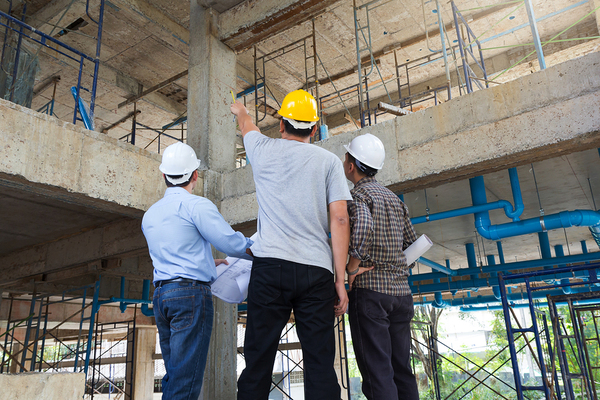 Construction managers work on site to make sure the building plans are implemented effectively.
Construction Management Degree: Coordinating and Overseeing
Once the civil engineer has finished drawing up the plans and blueprints for a construction project, the construction manager comes into the picture to implement those plans and oversee the work being done. Even a simple building project must follow a certain order, and there are many moving parts to any project that must be coordinated and overseen.
Construction managers work on site more than civil engineers and are responsible for inspecting both the work as it is done and the materials being used in construction to ensure that they comply with all codes and regulations for the area in which they are built. They are responsible for overseeing not only the planning of the project, but also all of the workers, materials and methods involved in its implementation.
Construction managers do need to have a complete and thorough understanding of the civil engineering principles used in project planning. This ensures that those plans are carried out according to requirements and will result in a quality building and grounds when the project is complete.
Florida Tech's construction management degree prepares students to oversee and coordinate construction projects as the leader of a team that includes both civil engineers and other building professionals. Learn more about our Construction Management degree and the uniqueness of a Florida Tech education that is unparalleled in real-world training and experience.
%CODE1%