What Can I Do with a Construction Management Degree?
A construction management degree combines skills from a variety of disciplines including architecture, civil engineering and finance, to name a few. Construction managers coordinate the entire life cycle of a building project rather than specializing in one discipline.
With a construction management degree, students are prepared to oversee all aspects of both building and highway construction projects. The job also requires excellent people skills.
A bachelor's degree is the starting point for construction management jobs. And many in this field choose to go on for an MBA or other advanced degree. Hands-on experience is also important to establish credibility because of the scope of most building projects.
Handling Multi-Faceted Construction Projects
Construction projects are often priced in the multi-millions of dollars. If they aren't managed well, they can lead to a large loss of money for investors or the companies involved. Credibility must be achieved through both quality of education and experience.
Because of the responsibility involved in running an entire building project, the salary for construction managers is considerable compared to other jobs in the construction field. Construction managers have to conceptualize projects and then work with investors, bankers, architects, engineers and masons. For some projects they work with plumbers, electricians, drywallers, painters and interior decorators to schedule and coordinate every part of a project.
Construction managers are needed in just about every community to oversee building projects or road construction. But some areas have more need for construction managers than others. In areas with large buildings, extensive infrastructure needs or a lot of new development, construction managers are in especially high demand.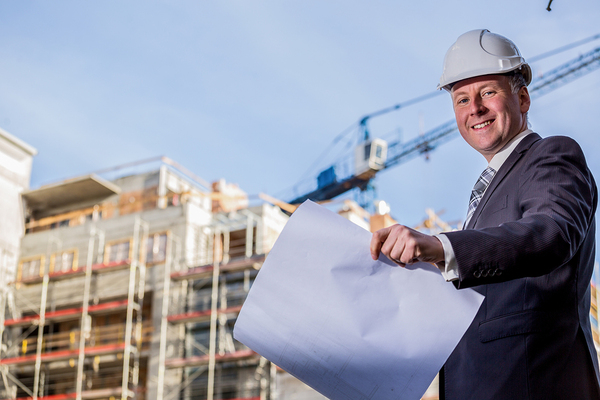 Environmental Angle
Another aspect of construction management is dealing with environmental regulations. Some have become more complex and challenging to comply with over the last few decades. Building codes have changed to require more efficiency and less impact on local environments. And other regulations may come into play if the area being used is home to any endangered animal species.
Being a construction manager in today's atmosphere can also involve convincing the local community that a construction project will benefit residents. Some may fear being impacted negatively. Local advocacy groups, particularly in suburban areas and smaller affluent communities, may decide that they don't want an increase in traffic to a particular area. Even if a shopping center, industrial park or highway will increase tax revenue or bring opportunities to a community. Protesters can mobilize to cause problems for a project.
It may be part of a construction manager's job to present a project in an attractive way to the community and form relationships with decision-makers and community leaders so that the project will be accepted and welcomed rather than resented and sometimes, blocked or rejected.
Florida Tech offers a construction management degree program for students who are interested in this field. Learn more about our Construction Management program now!
%CODE1CONSTRUCTIONMANAGEMENT%