5 Ways Technology can Improve Project Execution
Streamlining project execution can help your team complete projects faster and boost your bottom line
Technology is now a part of nearly every business process, and project management is no exception. Using the right technologies can help improve your project processes significantly. Here are some ways embracing technology in project management can enhance project execution.
1. Instant communication.
Project management platforms like Trello and Clarizen make it possible to communicate with team members and clients instantly, which will allow for faster decision-making and project execution. When communication isn't instant and through a dedicated system, people end up being stalled in their work while they wait for a response. Communication can often get lost in an email or voicemail inbox as well, which also cuts into productive time.
Instant communication through a planning or tracking tool is one of the most important aspects of technology in project management, and has, in fact, become essential for team members that aren't on site.
2. Team member tracking.
Project management platforms allow the project manager and others on the team to know what each team member is working on (or not working on) at all times, which can be helpful for getting team members back on track or knowing which tasks have been completed without having to ask. Quick adjustments are even faster when you have an instant read on who's doing what and can look at the big picture through the platform.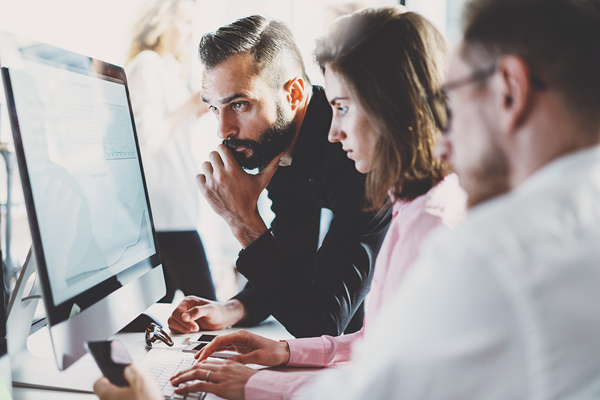 3. Collaboration enhancement.
Technology that facilitates collaboration will make the team more effective in the long run as team members get used to sharing thoughts and ideas at a distance as well as working together to complete tasks, even when they aren't in the same place at the same time. Those who don't telecommute, but may be more introverted, also find it more comfortable to collaborate via a technology tool than face-to-face at times.
4. Data management.
Data collected while completing a project can be analyzed and measured to foster future improvements in your process. A number of tools are made to collect project data and analyze it, even giving ways to improve the current project based on metrics so far. Data analysis can be complex and leave you wondering how to make sense of it all, but many data management tools are easy to use and break down the data in simple ways.
5. Workflow automation.
Workflow automation is all about reducing the need for repetitive tasks so your team can devote more of their time to advancing the project. Workflow automation tools have proliferated to dozens or hundreds at this point, so look at the particular experience you need to free up your team members to complete vital tasks.
Florida Tech's project management degree program explores the role of technology in project management, making students aware of cutting-edge tools they can use in their own project leadership roles and setting a framework for project management.
Learn more about our project management degree program to get on the cutting edge of project management skills and technologies.
%CODE1%