6 Signs Aquaculture is Your Dream Major
Choosing a college major is an important decision. Even if a large percentage of college students never end up working in the field in which they majored. An Aquaculture major may not be a program most students consider as they look at their options, but for some, it can be a perfect choice.
Here are a few signs aquaculture might be your dream aquaculture major
1. You always had the biggest aquarium on the block.
Has raising fish has been a long time passion of yours? Do you truly enjoy working with fish? If so, graduating with an aquaculture major will allow you to indulge that passion on a daily basis. Whether researching in the lab or managing a commercial aquaculture operation. Aquaculture is a rapidly expanding field. One which continues to advance with each research study.
2. Your fish would live long after all your friends' fish died.
Remember when you and your friends would win goldfish or beta fish at the county fair, and a year later, your fish would be huge and healthy while your friends' would be . . . flushed? If this was your experience, you might be destined for an aquaculture degree.
3. You wore a path to the fish hatchery because you loved to look at the fish.
The local fish hatchery was always a great place to visit and watch schools of fish swimming and growing. Sometimes you could even buy or get a bucket of fish feed and help feed the fish. It was like the petting zoo, but without any sweaty, hairy goats or the occasional aggressive llama. If the fish hatchery beat the petting zoo any day in your book, you were probably meant to be an aquaculturist.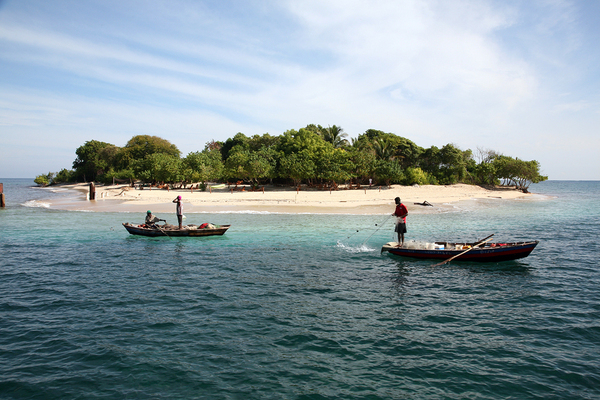 4. You like to make sure people get fed.
Aquaculture is responsible for feeding many people around the world with quality, affordable fish, and other edible marine life. Aquaculture is more controllable and predictable than catching fish in the wild, which means that many societies around the world need help developing or improving aquaculture industries to help feed their people.
5. You want to work overseas.
The U.S. is known as a minor aquaculture provider, but the technology is much more advanced in other countries around the world, which means that many jobs exist internationally for aquaculture majors. If the idea of working outside the U.S. appeals to you and you enjoy working with fish, aquaculture may be your dream major.
6. You like making a difference. 
Aquaculture is making a profound difference in some parts of the world where it can feed impoverished populations quickly and well. Further research and advances in aquaculture will lead to even more effective practices that can feed people better, as well as reducing some of the previous harmful effects of practices used in the past.
Florida Institute of Technology offers a major in aquaculture with proximity to multiple aquaculture research sites where you can experience hands-on learning and form strategic relationships that will help your job search later on. Learn more about undergraduate admissions to see how Florida Tech might be a good fit for you.
%CODE1Aquaculture%