What Can You Do with a Computer Engineering Degree?
Computer engineers use the principles of computer science to build new devices and systems
Computer engineering can be distinguished from computer science in that computer engineering involves designing and building computer hardware, software, operating systems and networks. There are a number of career paths for individuals with a computer engineering degree, some of which are similar and some that are different from those with computer science degrees. So what can you do with a computer engineering degree?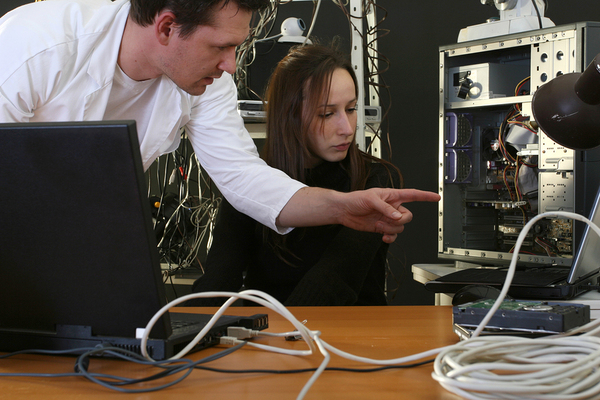 Hardware and Software Engineers Create the Computers of Tomorrow
One career path for a computer engineering degree graduate is to become a hardware engineer. Most hardware engineers work in labs creating and testing new processors, circuit boards, routers and networks or for manufacturers that create these components.
Software engineers, also known as software developers, create software that can be used by businesses, organizations and individuals to do a wide variety of things. Software can be developed for personal or business computers and computerized devices of all kinds.
Computer programming can also be a career path for computer engineering degree graduates; the programs they create can power systems that businesses and individuals use in their jobs and daily lives.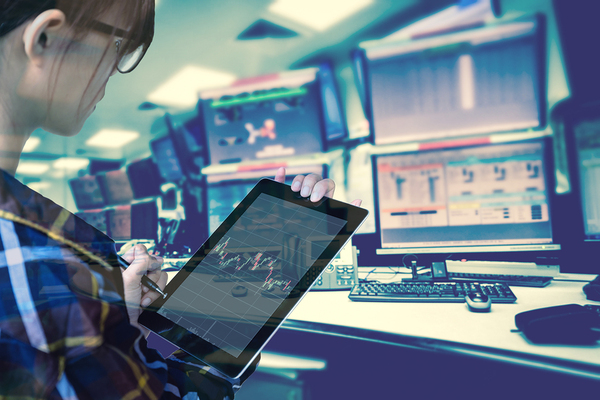 Computer Engineers Provide Technology Leadership for Businesses
Because computer engineers need a thorough understanding of computer science and technology principles, they are often well-qualified for management and leadership positions in those areas. Computer and information systems managers may oversee a company's computer systems or design networks and systems that are implemented and maintained by the IT team.
Similarly, information technology managers may be in charge of a business's technology team, even in a small business that doesn't have a full-fledged computer network or that relies on devices other than computers for their operations.
In some cases, computer engineers may even be called upon to become Chief Technology Officers in a business, although a graduate degree rather than a bachelor of science may be required for many of these positions. CTOs are C-suite positions that make decisions for the company as a whole in regards to technology and drive policy that creates technology initiatives to keep the company moving forward. 
New Career Possibilities Keep Options Wide Open
While it may seem unusual that a computer engineering degree graduate could become an electrical engineer, the proliferation of smart devices could lead to positions for electrical engineers trained as computer engineers.
Another new subfield within computer engineering is nuclear technology, which has become more and more dependent on information technology in order to function safely and effectively. As the world continues to change, the dependency of businesses and individuals on technology and computer systems will increase, providing even more career paths and opportunities for computer engineers who can develop, create and implement these systems.
Florida Tech offers a computer engineering degree program that will equip students for one or more of the above career paths. Learn more about our computer engineering program and how it can prepare you for future success in one of these careers.
%CODE1%