7 Careers to Pursue with a Computer Information Systems Degree
Computer information systems (CIS) is a career field that specializes in developing and maintaining computer systems, such as networks and servers, for organizations. CIS professionals need technical expertise in managing databases, designing integrated systems, and computer programming in order to implement and maintain the systems an organization needs to make it work effectively. A Master's Degree in Computer Information Systems will prepare you for a management-level career in some cases. In other cases, a computer information systems degree will allow you to start your own business and build it from the ground up.
Hone your technical skills with a computer information systems degree
Here are some careers you may be able to pursue with a computer information systems degree.
1. Systems administrator
A systems administrator is responsible for installing, configuring and maintaining system hardware, operating systems, software systems and related infrastructure, as well as making sure all components of an organization's system work together and meet the needs of the organization.
2. Network administrator
A network administrator maintains the organization's computer network, including upgrading and reconfiguring it when necessary. There is some overlap between systems administrator and network administrator positions, but not all systems are networked together into one network, so there is some differentiation to the positions as well.
3. Systems analyst
A systems analyst meets with various organization leaders to determine whether the existing computer systems meet the organization's needs and works to design, implement and maintain an improved system in many cases.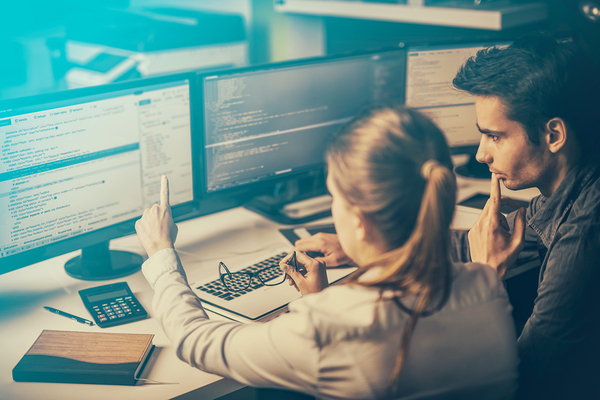 4. Enterprise and operations quality engineer
Engineers build things to fit particular needs, and operations quality engineers determine whether an IT system is of the highest possible quality and identify how it can be improved in specific ways. Quality engineers deal not only with an IT system, but with management issues, strategies and risk management, and performance management as well.
5. Database developer or manager
Databases are becoming more important in many organizations, and database developers/managers are needed to keep the organization's data secure and easily accessible so that it can be used when it is needed.
6. Entrepreneur for a business start-up
Many business start-ups are based on information technology and rely heavily on it for day-to-day functioning. Entrepreneurs willing to take on the risk of starting something new and unproven may end up with a great reward if they can become profitable in the marketplace.
7. Technical team leader
Florida Tech's CIS degree program particularly prepares students for careers as technical team leaders and upper-level managers, even C-suite professionals in some cases. Leadership positions add another level of responsibility and skill to IT positions but are part of many people's goals for their IT careers.
Florida Tech's computer information systems master's degree also emphasizes database management, software and services, and emerging technologies on various platforms. Some graduates may decide to pursue a doctoral program as well.
Learn more about graduate admissions to Florida Tech for superior technical and leadership skills in computer information systems.
%CODE1%