How Technology is Impacting the HR Field
Innovative technologies are making human resources professionals jobs' easier
Technology is becoming a part of just about every aspect of most companies, and human resources is no exception. From applicant tracking software that scans resumes to online assessments and data analysis, technology has made its way into HR processes from the beginning of the recruiting process to the end of employment.
One way HR professionals are leveraging technology is during the onboarding process. Traditional onboarding has involved having the new hire come into the office or job site and fill out large amounts of paperwork, then have a supervisor and/or HR staff person conduct training on the new job duties, individually or with a group of other new hires.
The Impact of Technology in Human Resources
Technology is transforming onboarding with new software tools that make the process easier and less tiresome for everyone involved. New hires can often input the information through an online portal that used to be in the form of tedious paperwork, allowing them to complete this step in the comfort of their own homes and when they have free time.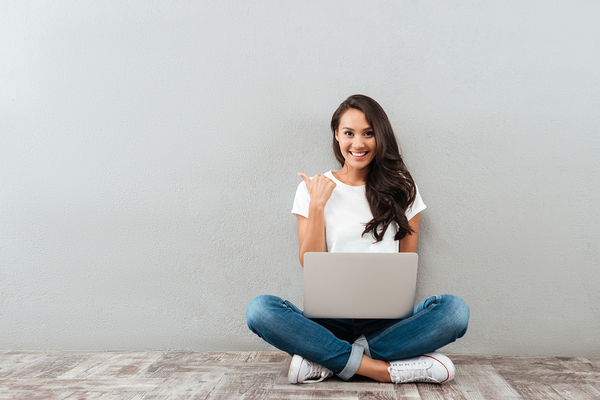 New online formats for training can present information new hires need to get started in their jobs in an interactive, interesting way at each employee's pace. Gamification can provide an element of friendly competition in completing onboarding tasks, and make them more interesting at the same time. Cutting edge AI tools are even beginning to present solutions like providing answers to questions new hires are likely to have so that info is readily available for them.
Technology can also be used to introduce new employees to cultural norms that govern their new place of employment and will help them get acclimated to the company and their job faster. Online employee handbooks are beginning to replace printed versions. These online handbooks are more easily accessible for the typical employee, who will tend to put the printed handbook in a "safe" place and promptly lose track of it.
Another great use of technology for onboarding is to provide video introductions of colleagues and superiors (management and supervisors). Video introductions allow new hires to look at people's faces and names as many times as they want to, which may help them avoid the awkwardness of not remembering names the first (or second or third) time.
Collecting Data About Onboarding
Another use of technology for onboarding at HR professionals' disposal is data collection and analysis tools that can be used to evaluate the process in order to find areas of improvement. Data can also be used to evaluate new hire performance in order to identify the best practices for onboarding and other HR processes. Data can come from new hire feedback and information from personnel files.
Florida Tech offers human resources management degrees with cutting-edge teaching that incorporates cutting age technologies for onboarding and other HR processes. Learn more about our master's program in human resource management and how it can prepare you for an HR career. For more information about how technology is impacting human resources training, view our blog on the benefits of on-demand training.
%CODE1%