Market Overview: STEM Jobs Are In Demand
Many fields can't keep progressing without STEM workers to fill positions
Most of the fastest-growing career fields today are found in STEM areas like computer science and engineering, which are constantly developing new technologies and expanding into larger markets. The fact is, there's a critical need for STEM positions in today's companies, and STEM jobs are expected to grow at a faster than average pace for the foreseeable future. Here's a look at STEM jobs in demand.
STEM Innovations Lead to Job Growth
STEM jobs include Science, Mathematics, Engineering and Technology, which are all fields marked by innovation and development that has produced many of the modern conveniences we now enjoy. Some of the most recent notable developments in STEM fields include the following:
Space travel including moon visits, the International Space Station and unmanned exploration of many of our solar system's planets
Medical advances including organ transplants and delicate fetal surgeries that have helped improve survival rates for many previously fatal diseases
Sustainable building practices have helped to reduce energy use and negative impacts of building on the environment
Cloud-based services have made technology more affordable, easier and more secure for many businesses and individuals and enabled them to access the technologies they need to grow
Artificial Intelligence is in the process of transforming many business practices from sales to recruiting, improving efficiency and quality of services rendered
And companies in STEM fields are engaged in constant research and development to continually advance technologies further, which will only lead to more growth and need for more workers to implement these new ideas and bring them to fruition.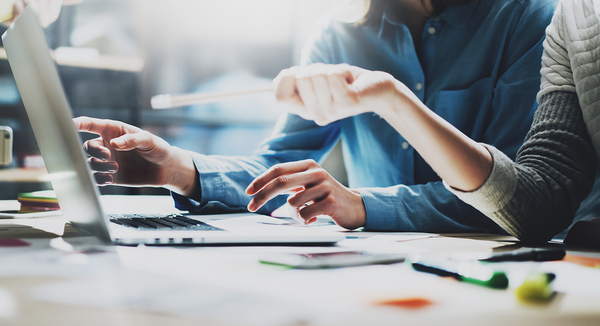 Job Outlook for STEM Graduates
The PEW Research Center reported that STEM jobs have grown 79 percent since 1990 and have outpaced overall job growth during that time. STEM workers have also made higher salaries than other workers with similar levels of education, and this is true for all levels of education from a high school diploma to a doctoral degree. Even those with degrees in STEM-related fields who are not working in a STEM field made more than others in that field without a STEM degree.
Even just looking at the last decade, STEM jobs have grown 24 percent, while non-STEM jobs grew only 4 percent, according to Commerce Department Economics and Statistics calculations. The Bureau of Labor Statistics projects that STEM jobs will grow 13 percent between 2012 and 2022, which is faster than both non-STEM jobs and jobs overall.
STEM Jobs Are Vital
Some graduates don't just care about getting high-paying jobs or being part of a growing field that makes it easy to get a job—they also want to know that they are doing something meaningful that benefits the world. Many STEM jobs fit these criteria as well, whether you are developing life-saving healthcare treatments or working to protect computers from disabling viruses. STEM jobs are becoming increasingly vital to people's everyday lives.
Florida Tech provides accredited degrees in many STEM fields, including software engineering, to enable students to pursue the best STEM jobs available to help people and develop new technologies. Learn more about our software engineering program today!
%CODE1%