The Essential Biochemistry Career Guide
Biochemistry is the place where biology and chemistry intersect. Complex chemical processes take place within all biological organisms, and a biochemistry degree gives graduates an understanding of those processes and how they impact organisms, ecosystems, and habitats. A biochemistry career can help change the world!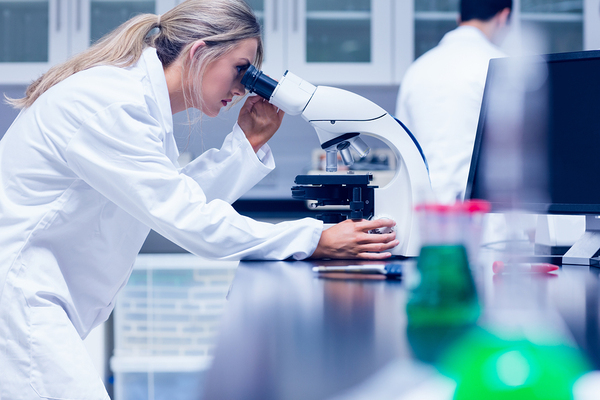 A strong biochemistry career path starts with a Florida Tech degree
Biochemistry graduates can choose many career paths, including the following…
Common Careers for Biochemistry Graduates
Medicine. Biochemistry is a common pre-med major for those who want to pursue medical school and become physicians and medical professionals. Biochemistry is a useful major for all types of physicians, including those who primarily do research and those who see patients.
Pharmacology
The ways in which pharmaceutical drugs impact people or animals is informed by studying biochemistry. Therefore many biochemists get master's degrees in pharmacology and become pharmacists or researchers in the pharmacology industry. Pharmaceutical sales is another career path in this area, and it doesn't require an advanced degree.
Agricultural research
Biology isn't just animals and people; it's plants too. Scientists are finding better ways to grow crops with higher yields and to take care of various plants so that they contribute to environmental health rather than take away from it.
Zoology and animal population restoration
The biochemistry of animal populations can have a lot to do with their health, well-being, and survival, and biochemists trained to work with animal populations can help to ensure that they remain healthy and thrive no matter what the environmental conditions.
Forensic science
 Biochemical samples are a major part of forensic science, which makes this career an appropriate one for many biochemistry degree graduates. Some bachelor's level jobs are available, but others require advanced degrees in this field to work in federal or other government agencies.
Education
 Biochemistry graduates can work as biology or chemistry teachers or museum curators, and those with advanced degrees can be professors at universities. Many educators also engage in research and scholarship at the same time, and they have a lasting impact on technologies that are then used by those in other career fields.
Students with an interest in one of these careers may be well-suited for an internship in that area. Besides seeing what a specific career in biochemistry is like, students will get hands-on experience that may help them find a job after graduation.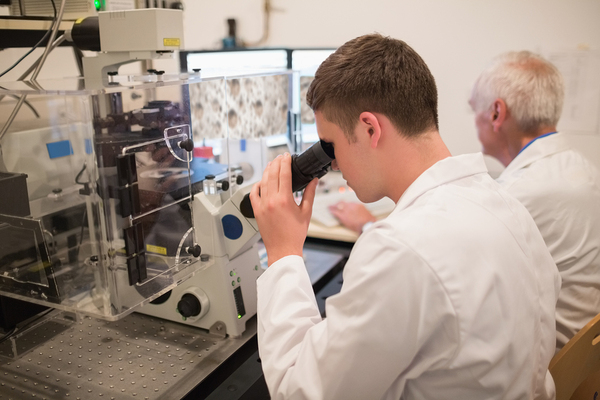 Payscale reports that biochemistry careers have entry-level salaries averaging $43,200 with earning potential up to $88,500 as experience grows. Employment can be found in government agencies, non-profit organizations, and for-profit companies of all sizes.
Some organizations that have hired Florida Tech biochemistry graduates in recent years include the American Museum of Natural Science, Andean Biodiversity Consortium, Baltimore Aquarium, Brevard Zoo, and Sea World Florida.
Florida Tech offers a top-notch biochemistry degree program that will help you get started in a biochemistry career. Learn more about our program today!
%CODE1%