A Day in the Life of an Electrical Engineer
Electrical engineering degree programs teach students to design and create electronic systems, whether it is a prototype that is used by builders and manufacturers or a custom design project for a specific building under construction. Subfields in electrical engineering include electromagnetics, systems and information processing, and wireless systems.
Building the electrical infrastructure that keeps the world humming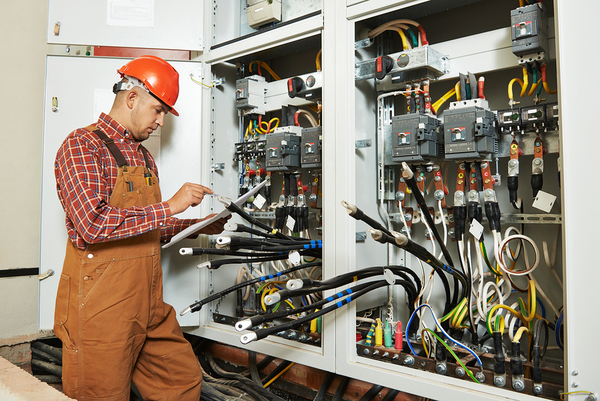 Elements of a Typical Day for an Electrical Engineer
Electrical engineers typically work on complex projects with lots of moving parts. They usually have lots of problems to solve, and they work with scientific and engineering principles that can be quite deep and complex. A large part of an electrical engineer's day is usually centered around one or more projects they are working on, either on their own or with a team.
When working on projects, electrical engineers may be on a computer or in a lab working with actual equipment to test it or build it in a different way. There is a balance between theoretical work and hands-on application. The only sure way to see if a theoretical idea or concept will work is to test it in a real-world situation.
Meetings are usually a major part of an electrical engineer's day, because even if they are working alone on a particular aspect of a project, it will involve others, such as project managers, architects, draftsmen, and of course, the clients for whom they are designing.
Electrical engineers may also have to write proposals, check emails, work with software and automation tools that make complex calculations easier, and troubleshoot issues when things don't work the way they are supposed to.
Other important aspects of an electrical engineer's day are organization, time management, and deadlines. Electrical engineers that work smart will often be able to complete projects on a deadline without working around the clock, if the timeline is reasonable, whereas poor time management skills may result in lots of unnecessary overtime.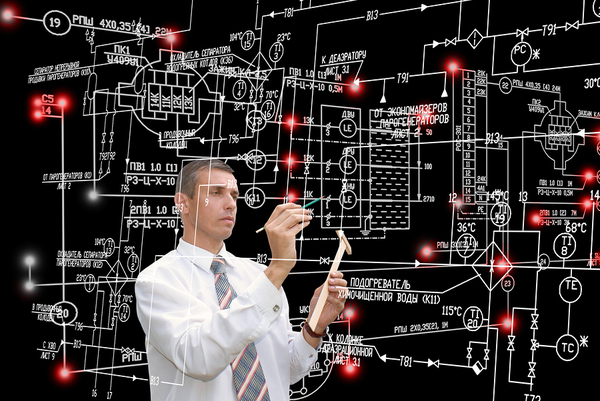 A Global Reach
Electrical engineers working on building projects may end up traveling to different locations or even around the world, depending on where the project is located. In some instances, distance is not a problem and the work is able to be done from any location, but in most cases, some amount of on-location work is needed.
Electrical engineers may also end up working with people from different countries who speak different languages and have different cultures. Translation services may be needed in order to bridge these differences and allow all members of a team to understand each other.
Some of the different places electrical engineering degree grads can work include factories, oil fields, nuclear plants, and electrical substations. They might be able to be part of building an office building, apartment complex, mall, or college campus. A big push in today's construction environment is toward sustainability and using less energy while still making the building comfortable for those who use it. Electrical engineers can help in this process.
The hours an electrical engineer works will vary depending on the project and timeline, as well as the individual work habits of each engineer. One engineer working for Intel commented that he liked the field because each project was different and he didn't get bored.
If you're interested in the electrical engineering field and you'd like to learn more, Florida Tech's electrical engineering degree program is a great place to start. The skills you learn through our program will enable you to help create effective electrical systems around the world or in your own backyard.
%CODE1%